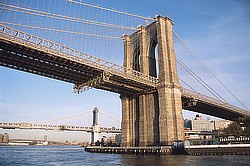 We have recently discontinued the BookWorm Publishing website, after a decision to combine these two networks.
Two years ago, I was touring the west coast, and was on a flight heading back to the east coast. I was seated next to a woman who was interested in what I was doing. She had been looking over my shoulder, while I was editing a manuscript. She became inquisitive, asking questions,and then she shared her experience with me.
Apparently, like so so many others, she has a story to tell, but she was unable to write it. So, she engaged the services of a ghostwriter. I bet you know what is coming next . . . especially if you have been in this industry for some time. She explained that she had engaged the ghostwriter's services, and gave the person 5,000. fee to write, but she never saw a page. That has not changed the fact that she has a story to tell, but her funds are exhausted.
Several years ago, I sent that infamous agent query letter out to several agents to solicit my first, and now published novel. I was ecstatic, because I had received three contracts on the first go-around. I was pleased with myself, but not to the point of moving ahead blindly, thank goodness.
At the time, there was access to a writer's website that saved the day. I asked if other writers had had dealings with any of the agents. Was I ever surprised by the answers that I received! The agent that I had been considering, already had a reputation for some unscrupulous practices; charging fees, holding manuscripts, and not making presentations to publishers. Another agent wanted me to see a friend, who was an editor, and for an exorbitant amount of money this editor would edit the manuscript. Only after that would the agent consider making a decision.
That was my introduction into the writing world. I guess I had been a virgin in my thinking, previously untouched by the sharp teeth of the sharks lingering for eager writing artists to be sucked into the jaws of misfortune. The competition out there is enormous, to say the least. Why should my or your writing stand out from all the rest. I guess that is entirely up to us, as writers. There are too few agents, and a lot of talent out there that seldom gets recognized. Many new writers are naturally in love with every word they write, and manuscripts can be sooooooooo overcome with wordiness. You have to do your homework, and remain open to constructive criticism. The competition is fierce!However, I can see that I am not alone in my brushes with professionals making choices that are most unprofessional. Especially now, as the entire industry is in a slow state of metamorphosis, writers must be wary of empty promises, and pretty wrapped package deals. Don't get me wrong, I think that the writer should work along with the agent. Why should the agent be the one taking all of the risk? The entire process is an expensive one, and the writer needs to understand this, and not lose sight of that fact.
Aside from the services that we intend to provide, we would like to extend a hearty invitation to all writers, in all fields, and at all levels, to share their experiences, triumphs and pitfalls with others. If you have a story to share we would love to hear about it. If you would like your story posted, please state same in your e-mail.
We look forward to hearing from you.