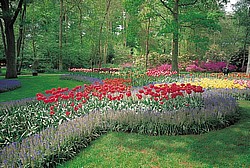 The reviews are coming in. I just have to find time to get them all onto the website. I urge all readers of my books to post a review on amazon.com and e-mail a copy of that review to me so that I can post it on the site. I thank you for your ongoing show of support.
By Midwest Book Revew Oregon, WI USA
"Danger in the Tulip FIelds"deftly combines action/adventure with contemporary romance. A war correspondent in Afghanistan, the last thing Amanda Noble expected was Jeffrey Sunderman, a combination journalist, soldier of fortune, and secret agent. To further complicate her life, Amanda finds herself the romantic target of Pierre Roget, the French Ambassador to the United States and a man with a notorious reputation with the ladies, but who nevertheless persuades Amanda to marry him. But the life of being a diplomat's wife, and giving up her own journalism career, makes Amanda deeply unhappy -- and embroiled in dangerous and complex international intrigue. "Danger In The Tulip Fields" is as entertaining as it is riveting from first page to last.
By L. Milford
"Danger In The Tulip Fields" is an amazing book... What I loved movst was that the story is based on events that are happening right now in the news. "Danger In The Tulip Fields" is full of action, suspense, and most of all, characters that make you feel like you are right there with them on the ride of your life!!!! THIS SHOULD BE A MOVIE!!!!!! L O V E D IT !!!!!
By Readers Favorite (Hawesville, KY)
"Danger In The Tulip Fields" by Patti Ann Bengen has all the right stuff of an exciting romance thriller...
All the right elements...love, death, war-torn Afghanistan, France, good times, bad times, good guys-bad guys, love scenes-death scenes, excitement-guns, kidnapping. All I can say is, Ms. Bengen, job well done!