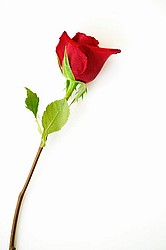 How many men or women would put up with a lying, cheating, alcoholic or drug-addicted spouse?
Few subjects have been better documented than the pain suffered - mostly by women - when one is in an abusive relationship. But far from the headlines, exposes, and national statistics, millions of women continue to live lives of quiet desperation at the hands of their abusive spouses or intimate partners.
The novel, New Beginnings, by Patti Ann Bengen, explores the stark realities of domestic violence. The marriage portion of this story is based on the author's marriage, and her daily battle with domestic violence.This novel gives the reader a harrowing look into the physical and emotional abuse faced by more than 4 million women each year.
Please note, that the statistics reflecting the abuse of men in a domestic relationship are not included in that number. But, believe me, they exist!Our society has attached a "shameful" stigma attached to any man's complaint about abuse from his spouse for many years. Therefore, males will also hide this abuse . . . also making excuses for cuts and bruises, broken limbs and lacerations. I have seen it myself while sitting in a courtroom awaiting my turn for an order of protection. So, gentlemen, when reading this if you feel that I repeatedly refer to the female gender, it just ain't so! Try to remember that this is not a man versus woman thing or a woman versus a man thing. This is a problem of one human being relating to another.
Domestic violence crosses all lines; ethnicity, race, age, national origin, sexual orientation, religion and socioeconomic status. So why women in general take such widespread abuse from men is one of the great questions facing modern society today.
I have attempted to present this website as one that can be shared by all, but expecially for those in need . . . of assistance, information or be it simply for a reader's pleasure. Along with the information about my books, I am trying to keep you abreast of any legislation that affects us, and will ask you to please contact your area's representative to push any legislation through that will bring domestic violence into the front lines. We have to begin somewhere and so therefore it must begin with each one of us. It is only through an individual's effort that we can eventually join forces to beat people abuse.