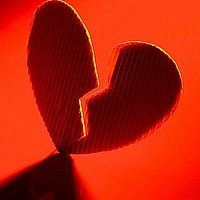 New Beginnings, Patti Ann Bengen's new novel, takes a sensitive, compelling, and first-hand look at a battered wife who keeps hidden from friends and family the emotional and physical abuse she suffers at the hands of her rage-addicted husband.
Heather Langdon leads us through an unveiling of some of the answers to why women stay in violent relationships, and why they choose to hide their sufferings from even their closest friends and family.
Perhaps if her husband had become violent before the wedding, Heather would have left him immediately. But the nightmare she endures came on almost imperceptibly after she exchanged her vows. Heather realized something wasn't right, but steadfastly tried to make her marriage work.
When the beatings began, Heather blamed herself - for her husband's unhappiness, his excessive drinking, and his staying out all night. She kept the focus for the reasons for her husband's dissatisfaction on herself: if only she could be prettier, more fun, a better cook, then John would love her and not need to punish her. She believed that if she changed somehow, he would change and her friends and family would see him for the man she loved enough to want to spend the rest of her life with, not the abusive bully they encouraged her to leave.
Not until tragedy strikes is Heather forced to make her own tough decisions for the first time, but everything is threatened when a dark, criminal secret from her childhood mysteriously surfaces. Heather must choose between the comforts of allowing others to lead her, or learn how to take control of her own life.
Drawing on her own background experiencing the consequences of an out-of-control violent alcoholic husband, and her professional experience as a former medical administrator, Ms. Bengen explains through New Beginnings the myriad ways domestic violence touches not only everything in the troubled marrriage, but also reaches out to everyone who comes in contact with it. New Beginnings reveals how any woman might suddenly find herself in the nightmarish embrace of a dangerous, abusive relationship, and the inevitable consequences.
New Beginnings is available for purchase. Please refer to purchasing page of this website.For further information e-mail author Patti Bengen through the guest page or by contacting me at sweetstorygirl@aol.com