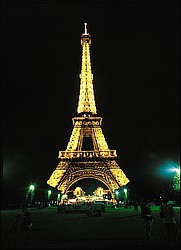 CAMBRIDGE WHO'S WHO
NEWS RELEASE
Patti Ann Bengen Inducted into Cambridge Who's Who
Executive, Professional and Entrepreneurial Registry
Shoreham,NY, March 19,2009, Patti Ann Bengen has been recognized by Cambridge's Who's Who for showing dedication, leadership and excellence as an author and writer, and through work at her company, BookWorm Publishing LLC, where she is responsible for reviewing manuscripts, working with authors in both the pre and post-publishing phases, offering reviews to authors, and writing and marketing her own books.
As a writer of romantic thrillers, this talented author has the uncanny ability of grabbing the reader on page one and is relentless in maintaining the suspense until the ink runs out on the final page. She has been writing for the past fifteen years, and created BWP in 2005. The titles of her recent releases include, "New Beginnings," and "The Devil's Dance," both published by Arbor Books.
Patti Ann Bengen describes the publishing business as, "an industry that is presently in a state of metamorphosis, where there are many independent publishers and authors, publishing almost a half-a-million books a year, and there are not enough agents to handle, or read, the amount of manuscripts that they are given." She is currently looking for an agent to expose her books for foreign rights. Her current projects involve a new romantic thriller involving a rescue mission in Afghanistan, a series of fun short stories for children with moralistic messages: something she feels children are not getting enough of, and a series of self-help, and empowerment books. This delightful author is an authority on writing and is available to speak.
There is more to this lady than meets the eye, bringing an extensive and interesting background that adds to the 'down-to-earth' nature of her writing. The author served as a medical administrator and patient care coordinator, specializing in physical medicine and rehabilitation, and providing these services to hospital in-patients, as well as on an outpatient basis, in the community. She was involved with several teams, clinics and clubs, inclusive of cardiac, stroke, cleft palate, arthritis, and amputee, as well as training all support staff. While in this position, the administrator was honored with the Community Recognition Award by radio station WICC for her community service in Bridgeport, Connecfticut, and considers this to be a rewarding aspect of her career. "I have learned a lot from my patients, over the years, and I feel these experiences have helped me to develop into the person that I am today." As she moved on in her career, she served as V.P. of Administration in her family-owned and operated soft drink business, Seven-Up Brooklyn Bottling Company, Inc., where she specialized in time management. She has had her own businesses along the way including a typing service and a retail music store.
At present, she spends time teaching a three-fold cardio dance program entitled 'Nia,' and has this to say about the program that she is certified to teach, (and has been teaching for the past ten years), "There is nothing else like it out there. This is a cardio dance program that blends the dances, martial and healing arts to provide a total workout at YOUR level, inclusive of flexibility and strengthening training, and stressing the mind-body connection. The program grows with your fitness level." Furthermore, this dynamic lady is a certified level II Reiki practitioner, a registered medical assistant, a certified wedding and special events planner, and specializes in high Victorian teas. This author is a member of several organizations including Romance Writers of America, San Diego Writers and Editors Guild, The National Coaliation Against Domestic VIolence. She sponsors four women around the globe in war-laden countries through Women for Women International, and The Shade Tree Women's Shelter in Las Vegas, Nevada. As a writer, a teacher of the arts and sponsor, she is devoted to women empowerment, and bringing the horrendous and ongoing issue of people abuse out into the open. She has appeared on Fox 5 in Las Vegas, on local cable television on Long Island, on several radio talk shows across the country, and is available to speak with the media. She may be reached via e-mail at sweetstorygirl@aol.com.For more information about this author, her books, BookWorm Publishing, and related interests and activities, visit www.pattiannbengen.citymax.com. and on facebook at Patti Ann Bengen or Have You Read Patti Ann?
About Cambridge Who's Who: An exclusive membership organization that recognizes and empowers executives, professionals and entrepreneurs throughout the world. From healthcare to law, engineering to finance, manufacturing to education, every major industry is represented by its 300,000 active members.
For more information, please see www.cambridgewhoswho.com.
A Word About the Author . .
Patti Ann brings a dynamic energy to her readers. Her zest for life is reflected in her books. The author is quoted as saying, "Every day is special, because it is a gift. Yet, this gift is so quickly blown away; lost in the panic created by everyday stresses, that appear to rule over one's lifestyle. Every meal is a celebration, and an opportunity for the family, couple, friends, or significant others to share what is most important to them for that day."
Ms. Bengen is a former medical administrator with a background in physical and rehabilitative medicine, as well as a former corporate administrator. "I have been most fortunate to have had such diverse work experiences in my life, and including, legal collections, a typing business, music retail, wedding and special events planning and catering - specializing in high Victorian teas." Having experienced alcohol and drug abuse in the home first-hand, she is most concerned with how spousal abuse affects the entire family, and is an advocate for domestic abuse survivors."Writing about one kind of abuse or another is more of a mission for me. It is most unfortunate that the issue of abuse seems to be a growing one rather than a cruel practice that has been extinguished. No one knows what goes on behind locked doors, but the symptoms are present in the victim, the abuser and, unfortunately, the children. It is a battle of one human being against another and not just a "battle of sexes," as it is often referred to.
The author is actively involved with the organization, WOMEN for WOMEN INTERNATIONAL, and sponsors four women around the world in Afghanistan, Iraq, Bosnia and Nigeria. "This is one of the most exciting ventures that I have been on. I feel that this experience ties women even closer together."
The author is a certified instructor of the high energy, life-changing Nia Technique (www.niacenterliny.com). "Originating from a Russian family, although, made in America, I began studying classical ballet at the age of three, with a Brooklyn branch of the New York City Ballet Company, children's division." She continued dancing through the end of high school, during which time she began concentrating on modern dance movement, because of its free form nature, while she continued teaching small children the art of ballet. Patti Ann presently teaches Nia classes on Long Island, as well, as a visiting instructor while she is traveling. "Nia is a growth system. There is nothing else like it being offered out there.You can see and experience copycat classes but they are NOT Nia. The movements grow with your ability to move. Then there are the carry-over benefits into your life." NIA IS FOR EVERY BODY. This program wasn't developed just for the young, those in shape or athletes. Nia is meant to be experienced by those with back problems and other physical limitations. Those suffering with fibromyalgia find relief from pain through the gentle and massaging movement of Nia. However, kid you not, Nia is a great cardiovascular program. Don't wait another day. Let your mind start sending healthy messages to your body NOW! Call or contact me through bookwormpub@aol.com, and find a class today. Better yet, click onto my nia website: www.niacenterliny.com
On a more personal note, Ms. Bengen travels between Mexico, San Diego, Puerto Rico and Long Island.
So, you may ask, are there more books to come?
ABSOLUTELY! BookWorm Publishing, LLC is proud to announce the publishing of Ms. Bengen's newest novel, "The Devil's Dance," released in November 2007, and is available for purchase through amazon.com, as well as many other websites on the net. Also, because of so many requests for a sequel to "The Devil's Dance," BookWorm Publishing is in the planning stages for the completion of a sequel book.
Hopefully, "Danger In The Tulip Fields" has been either added to your list of favorites or to your wish list for reading. This story takes you on a thrilling rollercoaster ride as an attempt is made to rescue a French diplomat's wife.
The author's newest project entitled "SEX" covers the prosperous, illegal and vicious world of women's sex trafficking. The author starts off with a literal bang and takes you on the journey of one abducted female, while others are trying to escape. Just when we thought the world was becoming a better place, free of prejudices and slavery, of all things! Don't miss the upcoming release in March or April of 2011.
Patti Ann has been burning the midnight oil trying to prepare her newest project which will go into the "non-fiction" category as she uncovers a love scam that she had been drawn into, and ending in attempted extortion. The author is sharing the actual e-mails between her and these vicious people. Internet scams are at an all-time high, and thousands fall victim to these attempts to extort.
Just a Note:
Please refer to the REVIEWS page of this website for NY Times review and other commercial reviewers as well as reviews that I have received from other authors and readers.
By the way, if you have a book or manuscript to be reviewed, you want a ghostwriter, or need any pre or post publishing work send me an e-mail, and I will be happy to help out.
Ms. Bengen has appeared at the PowerHouse Gym in Miller Place to present demonstration Nia classes.
She is a 2nd level Reiki practitioner.
I hope to hear from you!