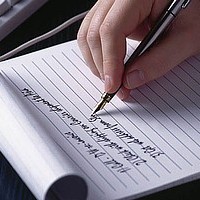 "An insightful account of a violent man and the woman who loved him. This is a must read for anyone who ever wondered why any sane woman would hook up with a lying, cheating, alcoholic, drug-addicted -or even murderous - spouse or lover. Riveting and enlightening."
- The New York Times Book Review
"New Beginnings is a novel about the vicious realities of domestic violence. A blissful wedding and ordinary marriage sours day by day into a gradual nightmare; no matter how hard Heather tries to please her husband withher appearance, personality, or cooking, the relationship deteriorates.Even when it worsens into beatings, Heather clings to the memory of the man she married, rather than the monster he has become. Yet it takesa terrible tragedy, which strikes even as a criminal secret from Heather's past surfaces, that force Heather to choose between enduring endless abuse and striking out to take back control of her own life. A gripping saga of the long, hard road to personal independence.
- The Midwest Book Review
"There are stories that entertain and at the same time try to preach. There are decent stories that do double-duty in that they entertain and teach rather than preach. And then there are great stories that entertain, educate through example, and have the elements of verisimilitude built into them. That is what makes them great reads. credibility is key. It is a recipe for success. 'New Beginnings' belongs in the latter of the lot. Why? You 'believe' from the very moment you meet Heather Langdon that you have entered the twilight zone; not Rod Serling's 'Twilight Aone,' per se, but a dimension of sights and sounds that fill your mind with the reality of spousal abuse. You are the frustrated outsider looking in on Heather as she rationalizes her husband's acts of cruelty - cruel-heartedness of both the mental and, eventually, the physical kind.
The pages are portholes from which you can clearly see the deterioration of Heather and John's relationship as the omniscient narrator takes you to the murky depths of the heroine's being. 'Why can't Heather see what I am seeing?' you might ask yourself. 'Why can't she see and understand what her good friends initially sense then come to know as being true, trying to warn her repeatedly?' Of course, you and I know the answers to those questions. Most of us do. But Heather remains suspended beneath the point where light can barely penetrate a sea of turmoil. We see out that porthole; Heather cannot see beyond her hope. What acts will bring about a resolution, if any? We certainly hear and maybe even know of women who remain in such situations until the bitter end, which amounts to a wasted life or an early grave - whichever comes first. What is to be Heather Langdon's fate?
Patti Ann Bengen's title, 'New Beginnings," foreshadows the events without destroying the outcome. Her treatment of characterization from cover to cover is clever and accomplished. The circumstances surrounding Heather's plight are extraordinary but, again, not unbelievable. They are as real as real can be. Scary. Too, there is no deus ex machina employed to pull the story down in its eleventh hour. On the contrary; from denouement through the final chapter, it is the best unraveling of plot summary that I have had the pleasure of reading in recent years. What is Bengen's secret ingredient to this success? In a single word - family. She writes most ably of genteel families and ordinary folk, surfacing their frailties, follies, foibles as well as more serious flaws and faults. The author's uncanny treatment of one unsavory famiy member whose unruly behavior can only lead to a stormy outcome paradoxically becomes the proverbial tempest in a teacup; hence you will meet John's mother, Meredith. Of the truly wicked (I won't give away the name here), Bengen wisely wields and slashes away with her justifiably vituperative pen, proving once again that what goes around in life comes around - but not until the architect of 'New Beginnings' reminds you that there are hungry wolves in sheep's clothing lurking in our world at large. You will love to hate this predatory figure. As for the assemblage of Heather's 'new' family, you will hate having them step from the final page, although your heart will be fulfilled. I give Patti Ann Bengen five scintillating stars, plus another for becoming one in her own right, in what I trust will be a new beginning leading to many, many more stories to come. Given the genre of the romantic drama, I truly believe that you will adopt this wonderful writer as a favorite.
-Robert Banfelder is an award-winning novelist who psychological thriller, "The Teacher," was the winner of the Best Fiction Suspense Book for 2006 from NewBookReviews.org. His newest release is "The Author," of which Mark Reid says, "Banfelder has writter another winner for 2007." Robert weaves a love and knowledge of the great outdoors through his fiction and, of course, his nonfiction.
"A sensitive survival story. New Beginnings makes you cheer for the triumph of the human spirit and serves as a tool for mending the heart and finding the courage to heal and create anew."
-Dorothy Martin-Neville, author of Dreams Are Only the Beginning
"Patti Ann Bengen's book tells a heartfelt story of living in an abusive relationship that unfortunately far too many women throughout the world can relate to."
-Monique Houde, author of Blinded by Love
"A compassionate story of how abused women can regain self-esteem and move on to better lives." -Valerie Alcena, M.D., Women's Health and Wellness for the Millennium
"I finally started Patti's Bengen's book and have gotten through about 3 chapters. I LOVE IT!!! I am hooked - she is a good writer. I cannot wait to pick it up again." - Sharon, Florida
"FANTASTIC!!! I could not put the book down and read it within 24 hours. It is great. Heather had quite a life and it sure ended well. It really is a WINNER! - Mary, San Diego
"Enjoyed it immensely."- Vickey, Upland California
Couldn't Put It Down
"I couldn't put this book down! Patti Ann Bengen is a natural storyteller who lays on the tension and drama until you've just got to find out what happens to the heroine in the end. Will she live happily ever after or not? Even more impressive is that underlying the message aimed at women who get themselves into abusive relationships and then stay longer than they should in order to honor their vows and to nurture their man. This is one heck of a fighter and an inspiration. I love learning life's lessons when the mess is palatable and packaged an an entertaining tale."
-Loraine Page, a reader, writer, and editor
ADDICTIVE. . .A REAL PAGE TURNER!!!!
Great story. . . strong characters. . .I could not stop readingthis book. . .I read until I finished . . . A MUST READ FOR ALL!!!"
-L.Milford, A reviewer
"We read your book. WOW!! It's great, great, great!!! WOW!! I could not put the book down." -Mike and Adeline, Manorville,NY
"The book was captivating and difficult to put down. After the initial BIG crisis, there's a fairy tale quality to the story, but it gives a sense of hope and something to strive towards. I think it mirrors the fairy-tale quality of the attitudes and beliefs of women that put up with violent men, therefore portraying well their mindset. Emphasis on having friends and professionals that one can confide in is seen throughout, and is an important key to bringing a person out of an abusivesituation."
- Beth Duggan, Williston Park, NY (our contest winner 3/15)
"I have been reading Patti's book "New Beginnings." I have to force myself to put it down. A wonderful book." - Carol A. Walton, California
"Patti Ann Bengen's first novel, New Beginnings, is a wonderful inspiring book for many readers. Whether you have experienced domestic violence or dealt with the other trauma in this book that surprises the reader, you will enjoy this story, with it's self-empowered protagonist, Heather, taking the lead in rectifying the outcome of her abusive marriage. While reading this wonderful story, I reflected upon the lives of so many abused women, and considered what it would take to really have the courage to escape an abrasive or violent relationship such as Heather's with her husband. Heather was fearless, and yet independent, to a certain extent, on her supportive friends. She wanted her marriage to succeed and to be the perfect woman in her husband's eyes. In a way, she enables him for a while. Then, reality checks her into a new bed from which to view her marriage.
New beginnings is not your typical book about failed marriages, nor spousal abuse. It is written with great insight, by someone who has experienced abuse first hand. Hopefully, Ms. bengen will continue to write more inspiring stories that include real characters whom people can understand with compassion. This is a new beginning for the author and her career."
- Candida D. Holme "book amore" (Colorado,USA)