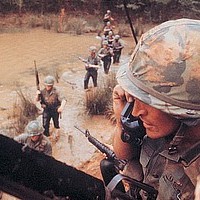 VIOLENCE AGAINST WOMEN IS A HATE CRIME!
Urge the NYS Legislature and the Governor to support this legislation.
Send a letter to the Governor, Legislators and your Local Media Outlet
SUPPORT LEGISLATION THAT WILL ONCE AND FOR ALL SAY "VIOLENCE AGAINST WOMEN IS A HATE CRIME."
Please take a stand and support Assemblywoman Patricia Eddingon and NYS Senator Espada in support of legislation (A6160/S2788) that will once and for all state clearly that violence against women must be regarded as a "hate crime." It is time to move forward, instituting laws that reflect the real lives of real women who are being robbeed, stalked, maimed and killed every day.
Contact Governor Paterson, your elected officials and your local media outlet.
Let them know that you expect them to support this legislation.
NATIONAL ORGANIZATION FOR WOMEN - TAKE ACTION! ALERT!!!!!!!!!!!!!!!!!!!!!!
The Compassionate Care for Servicewomen Act
This is taken from A NOW "Take Action" posting I received
(S.1800/H.R.2064), sponsored by Senator Hillary Rodham Clinton (D-NY) and Representative Michael Michaud (D-Maine), require full access to emergency contraception for servicewomen at all U.S. military health care facilities around the world.
Ask you members of Congress to co-sponsor the Compassionate Care for Servicewomen Act which will require that all military health care facilities stock emergency contraception. Tell them to support this health care version of "body armor" which will protect the reproductive health and human rights of women serving our country in the armed forces.
With over 350,000 women serving in our nation's armed services, it is reprehensible that this administration will not allow them to complete access to emergency contraception.
Last year nearly 3,000 military women reported sexual assualt while on active duty. Part of the recommended regimen for treating survivors of assault is to inform them about and offer them emergency contraception, yet it is only sporadically available to servicewomen at their base pharmacies and medical facilities in the U.S. and overseas.
This is simply unacceptable. Women in the military deserve more from their country. Until this sexual violence ends, we must at least ensure that they can prevent any pregnancy resulting from these criminal acts.
Domestic Violence Awareness Month Resolution
This resolution has been introduced by Rep. Poe (TX-2)
Call you Members of Congress NOW to ask them to sign onto this important resolution, H.RES.590.
Supporting the goals and ideals of National Domestic Violence Awareness Month and expressing the sense of the House of Representatives that Congress should raise awareness of domestic violence in the United States and its devastating effects on families and communities.
Whereas one in four women will experience domestic violence sometime in her life;
Whereas domestic violence affects people of all ages, racial, ethnic, economic, and religious backgrounds;
Whereas women ages 16 to 24 experience the highest rates, per capita, of intimate partner violence;
Whereas 13 percent of teenage girls who have been in a relationship report being hit or hurt by their partners and one in four teenage girls has been in a relationship in which she was pressured into performing sexual acts by her partner;
Whereas there is a need for middle schools, secondary schools, and post-secondary schools to educate students about the issues of domestic violence, sexual assault, dating violence, and stalking;
Whereas the annual cost of lost productivity due to domestic violence is estimated as $727,800,000. with over $7,900,000. paid workdays lost per year;
Whereas homicides were the second leading cause of death on the job for women, with 15 percent of the 119 workplace homicides of women in 2003 attributed to a current or former husband or boyfriend;
Whereas landlords frequently deny housing to victims of domestic violence who have protection orders or evict victims of domestic violence for seeking help, such as by calling 911, after a domestic violence incident or who have other indications that they are domestic violence victims;
Whereas 92 percent of homeless women experience severe physical or sexual abuse at some point in their lifetimes;
Whereas Americans suffer 2,200,000 medically treated injuries due to interpersonal violence annually, at a cost of $37,000,000,000 ($33,000,000,000 in productivity losses, $4,000,000,000 in medical treatment);
Whereas people aged 15 to 44 years comprise 44 percent of the population, but account for nearly 75 percent of injuries and 83 percent of costs due to interpersonal violence;
Whereas 40 to 60 percent of men who abuse women also abuse children;
Whereas male children exposed to domestic violence are twice as likely to abuse their own partners;
Whereas children exposed to domestic violence are more likely to attempt suicide, abuse drugs and alcohol, run away from home, and engage in teenage prostitution;
Whereas adolescent girls who reported dating violence were 60 percent more likely to report one or more suicide attempts in the past year;
Whereas 13.7 percent of the victims of murder-suicide cases were the children of the perpetrator and 74.6 percent were female while 91.9 percent of the perpetrators were male; in 30 percent of those cases the male perpetrator also committed suicide;
Whereas a 2001 study by the Centers for Disease Control and Prevention (CDC) on homicide among intimate partners found that female intimate partners are more likely to be murdered with a firearm than all other means combined;
Whereas according to one study, during court ordered visitation, five percent of abusive fathers threaten to kill their spouses, 34 percent of abusive fathers threaten to kidnap their children, and 25 percent of abusive fathers threaten to physically hurt their children;
Whereas homicide is the third leading cause of death for Native American women and 75 percent of Native American women who are killed are killed by a family member or an acquaintance;
Whereas 88 percent of men think that our scoiety should do more to respect women and girls;
Whereas men say that the entertainment industry, government leaders and elected officials, the sports industry, schools, colleges and universities, the news media and employers should be doing more to prevent intimate partner violence;
Whereas there is a need to increase funding for programs carried out under the Violence Against Women and Department of Justice Reauthorization Act of 2005 (VAWA 2005), Public Law 109-162, aimed at intervening and preventing domestic violence in the United States; and
Whereas individuals and organizations that are dedicated to preventing and ending domestic violence should be recognized: Now, therefore, be it
1 Resolved, That the House of Representatives-
2 (1) supports the goals and ideals of National Domestic Violence
Awareness Month; and
(2) expresses the sense of the House of Representatives that Congress should continue to raise awareness of domestic violence in the United States and its devastating effects on families and communities.-