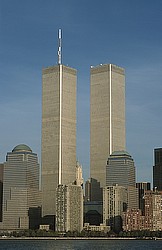 Romance fiction is the most popular genre of literature in America bringing in over a billion dollars in sales a year. According to the Romance Writers of America, the industry's trade group, over half of all paperbacks sold are romance novels.
Many readers believe they too can become the next Nora Roberts, Danielle Steele, or the next Barbara Cartland. Patti Ann Bengen is one of those readers.
"Romance fiction is my personal favorite genre," says Ms. Bengen. "Ever since I began writing, I always wanted to write some type of romance story. But I was afraid that I would have to sacrifice my message, which I wasn't willing to do."
With her first novel, Ms. Bengen set out to raise awareness about domestic violence against women and the drugs, adultery and lies that many times accompany it. With The Devil's Dance, she attacks similar issues, but instead of doing so with straight fiction, she has packaged it in a high-octane romantic thriller.
"I never thought I could do it with romance fiction, but I found a way through one of its subgenres.," says Ms. Bengen. "I realized that I was pretty sure that I had the talent to write an engaging romantic thriller that retained all of the important themes from my first work."
Ms. Bengen plotted the book to include hooks and angles that she thought would best captivate her potential readership and also tackled the complex social issues that she finds so intriguing.
"My first outing struck a chord with readers nationwide," says Ms. Bengen. "With this new venture, I hope to once again please them as well as bring in a whole new group of fans."