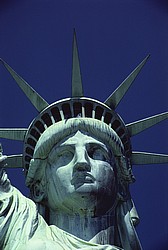 Welcome To The World of Romantic Thrillers... Novels based on factual research information regarding global crime and women's global issues.
With so much to share, it is my hope that you will find this website an enjoyable, and informative place to visit. Whether you are seeking reading material, need information about a shelter or a telephone number to seek help, you will find it here. If you do not see what you need, please feel free to contact me at 772-783-7307.
It is also my hope that you will share your thoughts and/or experiences with me. I would like to thank so many for reaching out to me with all the letters and notes of comments and sharing. It means the world to me to have readers respond around the globe.
Romantic thrillers represent one of the most popular genres, and I am happy to be here, and share them with you. I have chosen not to write straight non-fiction at this time, because I don't know whether a reader is simply seeking entertainment, knowledge or looking, and I mean searching for answer in his/her life. Maybe a similarity, something that links them to the problems he/she may be facing behind closed doors.
For those seeking entertainment, it really doesn't matter if you are celebrating an anniversary, special holiday or 'happening,' . . . romance is where it's at!
I am an avid reader , and enjoy curling-up with a good book, only to find myself getting lost in the story and identifying with one of the characters, in one way or another. I believe we live in their world to "The End."There is nothing more powerful than the imagination.
Just like you, there's nothing I enjoy more than getting lost in the world of love. SEX, MONEY and POWER . . . no matter how much we try to deny it, every situation seems to evolve from at least one or all.
Ah, yes, home is where the heart is... wherever that may be. This is the part of the journey that so many of us are intrigued by, getting us hooked so that we are curling up under the covers just a few minutes earlier to read a few more pages before turning out the light. We are mesmerized by the choices, temptations, opportunities, lust, deceit, and the evil that draws us in. That's just to name a few, but the thirst for the adventure, the journey we are about to go on, it pulls us in.
For many of us, romantic thrillers represent the unspeakable, or can act as a mini-vacation every time we sit down to indulge in a reading a few more pages, and creating an escape from pressures, work and issues we may be trying to avoid. We are held captive with a sense of anticipation for the unthinkable situations, and the irresistible temptation that lurks just outside our door. The characters that tempt us, entertain us, lure us in, remain with us long after the story is completed. However, for many it opens the door to escape, sometimes emotional, but often a way out of a cruel and abusive relationship. The door swings both ways, but denial does not often allow for us to see that.
Yes, I am a romantic, at heart. I don't think anything can change that. I want to believe that there is good in everyone, and yet, there are numerous reasons why people make the choices (good and bad), that influence their journey in life. Whether they represent flawed characters, or represent what is believed to be the ideal individual, there has to be a reason why the reader wants to find out more about them, and longs to travel along the adventurous journey with them, no matter how treacherous the trip becomes.
Affairs of the heart can bring us to many crossroads. Unfortunately, for many, we are driven by the lustful neediness that propels us into situations that can be dangerous... well, let's just say that many of these situations can be hazardous to our health. However, caught-up in the emotion of the moment, losing all reasoning at that point, we do not see clearly, and yet, too late, when the fog lifts, we find ourselves in jeopardy.
I have spent a good portion of my life trying to empower women. When I began writing, it was more cathartic for me, but I realized there must be thousands out there, just like me, who need answers, but were too ashamed, embarrassed or simply afraid that their partner will find out what they were doing or reading, and so I tried to put the information, the symptoms, the feelings, the situations that the reader may need to identify with to let them know there are answers out there. they simply have to seek them out.
"New Beginnings" is a romantic thriller, although the first portion of the book tells the story of growing abuse in a marriage. It escalates to a crescendo before disaster totally hits, as well as the choices that were made along the way. The rest of the book is based upon the fact that THERE IS LIFE AFTER whatever his/her name is!
The Devil's Dance," also about a part of my life, and is symbolic of how easy it is for an unsuspecting and trusting person to be lured into a deadly situation and NOT HAVE A CLUE! Today's world is dangerous, but masked with pretty faces and tremendous temptations.
"Danger In The Tulip Fields," is yet another fast-paced thriller moving you from Afghanistan to New York City and Paris. Again, in moments of vulnerability, one may not be aware of the potentially dangerous situation or persond that cross your path, and how far removed from your own life's path you can stray without hope of return.
"SEX" is a potent story that can happen to anyone, anywhere, today. Whether you are vulnerable or feel you are in complete control of your life. It takes one second, just the blink of an eye to change your life, and without choice, forcefully leaving all you cherish behind, and entering into a life of terrifying bondage, with no hope of escape.